Construction of houses at the subdivision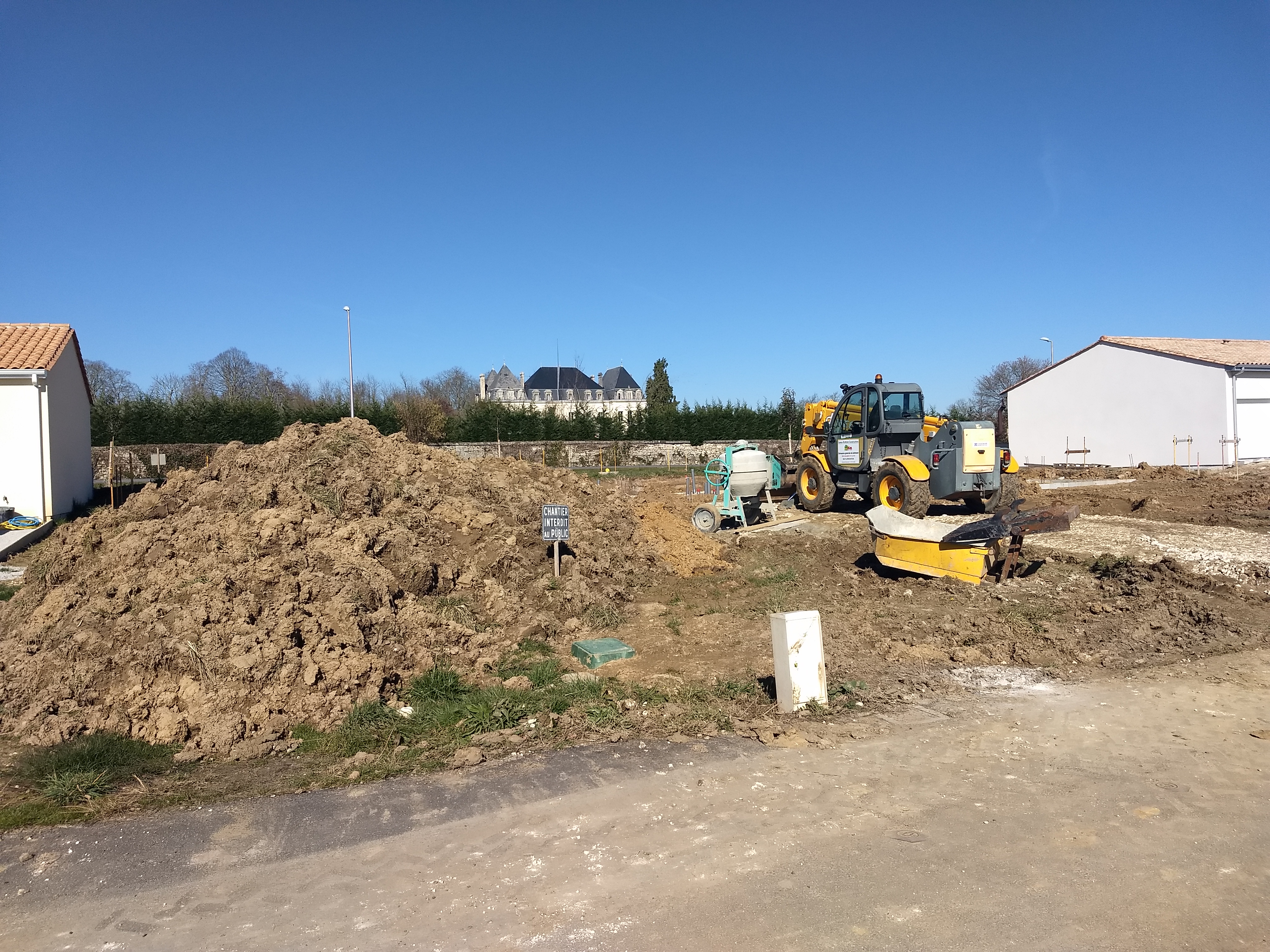 The construction of the houses within the subdivision has recently begun.
For the record, it is the construction of two individual houses located within the communal subdivision near the stadium which will then be rented. The operation should be completed by the end of the year 2019.
The amount of work is estimated at 254,841.93 € HT, self-financed at a height of 60%.
The companies selected :
| | | |
| --- | --- | --- |
| Lots – Intitulés | Entreprises | Montant HT |
| LOT 1 – Gros œuvre | Gaétan BUREAU | 85 239.20 € |
| LOT 2 – Charpente bois | Elément Bois | 7 374.48 € |
| LOT 3 – Couverture tuile | Gaétan BUREAU | 12 815.00 € |
| LOT 4 – Menuiseries extérieures | Menuiserie GUERIN | 19 903.29 € |
| LOT 5 – Cloisons/plafonds | BOUDEAU-VIECELI | 20 750.04 € |
| LOT 6 – Menuiseries intérieures | SAS CBMEC | 19 484.93 € |
| LOT 7 – Revêtements de sols scellés | MALHOUROUX | 18 660.50 € |
| LOT 8 – Peinture | SAS MARRAUD | 7 020.17 € |
| LOT 9 – Electricité | SARL FRADON | 11 337.80 € |
| LOT 10 – Plomberie VMC | SARL BOYER | 16 098.97 |
| LOT 11 – VRD | SARL BASTERE | 23 385.55 € |
| LOT 12 – Clôtures | Gaétan BUREAU | 12 772.00 € |
| TOTAL | | 254 841.93 € |